Miniature Sculpting Links
Fantastic Tool
This guy has a nice site and some pretty kewl sculpts. He takes you through each of his past
Projects. It's really a quite informative and inspirational site for a beginner.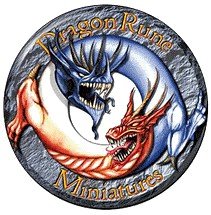 Dragon Rune is a new company from Spain. They have a nice sculptors corner with some good tips.
Miniatue Painting.Net
Home of the Visions in Putty and Visions in Color challenges. They have some nice examples of sculpted miniatures from amatures and professionals.
War Factory
A nice miniature gaming page with a miniature sculpting tutorial
Kevin's Home Page
A site with some great Mechs!
Vigor Studio
This page has a nice sculpting section with tutorials writen by professionals.
Jeff Valent Studios
Mold making and casting services here
Yahoo 1list Sculpting
An on-line miniature sculpting group
Back to Nathan Miller's Miniature Sculpting Page
Back to Nathan Miller's Art of Miniature Gaming